Quality Management System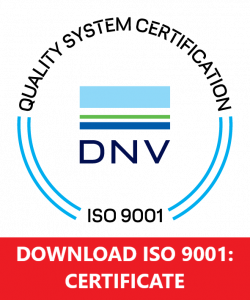 VI.PA. firmly believes in the definition of an excellent Quality System as an engine for company growth. This mentality comes from afar; in February 1995 the company obtains the quality certificate according to the UNI EN ISO 9002: 1994 standard.
In 2003 VI.PA  obtained the certification of its Quality System in compliance with the UNI EN ISO 9001: 2000 standard. Subsequently, in 2010, the system was updated the new UNI EN ISO 9001: 2008 standard.
In 2018 the transition of the Quality Management System in compliance with ISO 9001: 2015 was successfully carried out.